As an emerging industry, the LED screen has been widely applied in many fields. No matter in pixel pitch or shape, there are many different types of LED display. For instance, a small pixel pitch LED display could replace processor equipment, a flat LED screen has been developed to the 3D surface like LED balls, multiple sides LED displays, LED curtains, irregular LED displays, etc.
5 New Types of LED Display:
1. Small pixel pitch LED display.
☛ Advantages: It is seamless and with nice displaying color. Besides, the point to point correction technology could calibrate the whole LED screen and make it continually operate even after several years of operation. Small pixel pitch LED display mainly refers to those types under P2.5, for instance, P2, P1.9, P1.8, P1.6, P1.5, P1.2, and so on.
☛ Technology challenges: It is impeded by the encapsulation device and the technology. As it is made with smaller and smaller pixel pitch, there is difficulty in the craftsmanship under ultra-high temperature. The distance between the materials is getting smaller and smaller. As a result, it is easy to cause a short circuit of chips or other problems.
2. Creative LED screen.
☛ Advantages: It breaks the tradition of a flat LED screen to be made as a rectangle shape only. In this item, there are several types of LED display mainly: round LED displays, multiple sides LED displays, circular arc, irregular shape, LED curtains, LED face displays, LED DJ displays, LED can displays.
☛ Technology challenges: There would be big seams or unevenness if the supplier is inexperienced, which would cause the beauty and the viewing effect. And it requires a high standard for R&D ability for the supplier.
3. Transparent LED display screen.
☛ Advantages: It could be made as transparent as that of glass. At the same time, it could show vivid colors and advertise. It is suitable to be used in jewelry stores or car shops.
☛ Technology challenges: The cost is much higher, which causes that it is not widely applied.
4. Smart LED display.
☛ Advantages: It makes the management and sending content much easier for batch LED displays. As it is combined with the internet, it could be remotely controlled or monitored via cluster cloud management.
☛ Technology challenges: Safety and privacy need to be paid much attention to during cloud management. Besides, many intelligent functions need to be solved during the operation.
5. Wireless LED display.
☛ Advantages: 
√ Big scale networking: As wireless LED display is communicated with GPRS, 3G or other wireless networks, it is limitless of terminal network quantities.
√ Real-time publishing: It could receive contents anytime.
√ Without limit of distance: Contents could be sent to the wireless LED display once there is wireless network signal like 3G or 4G, not limited by the distance or location.
√ Multiple information encryption methods: The identification code or check code could be added according to the clients' requirements, which could make sure the safety of the information.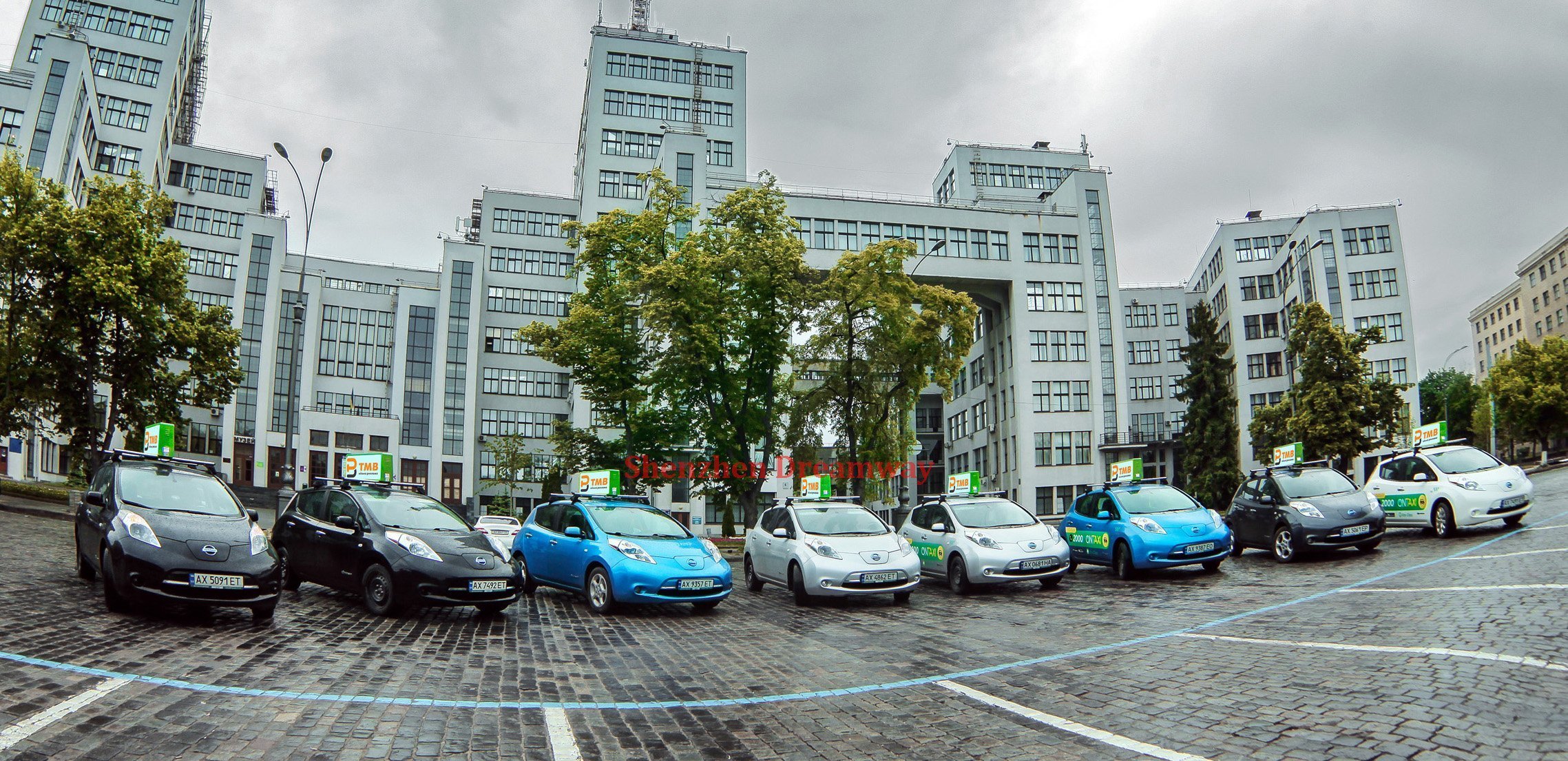 For the above introduction of 5 types of LED display, we could know the technology is developing and there would be more new types to come out in the future.