As the requirements for the LED display market are improving, it is better to get to know some LED display technology to help you get a suitable LED screen.
6 Aspects of LED Display Technology:
1. LED screen material: When choosing a stable-quality LED screen, the most important point is to use those raw materials with a famous brand or good configuration. For instance, Nationstar LED is famous for making high-end quality LED diode. PCB should be adopted with 1.6mm thickness. Drive IC is generally Macroblock or Chipone brand. For the power supply, Meanwell is with better stable quality than other brands.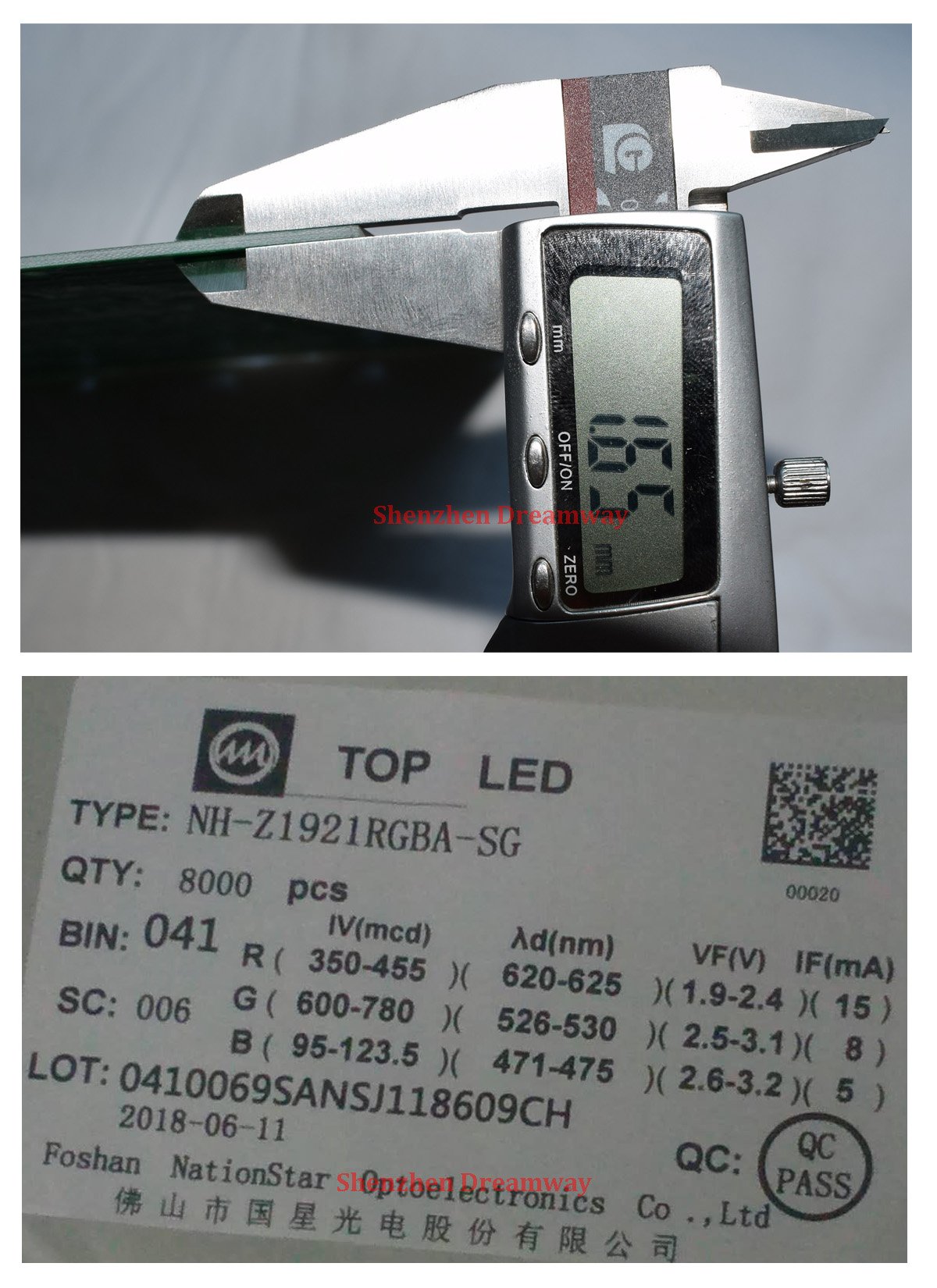 2. Brightness, definition and refresh rate.
☛ Brightness: For outdoor LED screen projects, if the screen is facing strong direct sunlight all day round (or we could say it faces south), then the brightness should be at least 6,500 nits. If the LED screen faces north, then it is enough with about 5,000 nits brightness. For indoor LED screen projects, the brightness is 800~1,000 nits generally.
☛ Definition: This depends on the type of LED screen. For instance, a 10mm pixel pitch type is with 10,000 dots per square meter, while a 6mm pp type is with 27,777 dots per square meter. When offering a suitable project solution to clients, it is better to know the viewing distance and the screen size of the LED screen project.
☛ Refresh rate: It depends on the specific application. As the LED display technology is improving, even the refresh rate with more than 3,840Hz could be achieved. This is generally required for rental event use or studio live broadcasting. As cameras or other shooting devices would aim at the LED screen, there would be many scanning lines if the refresh rate is too low. This would affect the displaying for such events. But if the LED screen is for outdoor fixed installation, it is no need to use so high refresh rate solution. In this case, the brightness aspect is prioritized.
3. Aging process. Here are the standard aging and testing processes: 
☛ First, 24 hours aging in all white, red, green, blue colors of LED modules after they are finished producing.
☛ Then, 72 hours aging in all white, red, green, blue colors and videos of the whole LED screens after they are finished assembling and set up.
4. Control system back-up: For some special projects like the stadium LED screen, a back-up control system is needed in case there would be some problem with the only signal cable.
5. Advanced software: All Windows Softwares are supported. Besides, it has the function of a clock to show the time, the date.
6. Flash video streaming service:
✔ Could broadcast satellite TV programs in Hi-Fi.
✔ Could play video programs of VCR, DVD, VCD in Hi-Fi.
✔ Support different input and output signals, for instance, HDMI, DVI, VGA, SDI, YPBPR, S_VIDEO, etc.
✔ Could overlay texts, static images or graphics on the video.
✔ Could achieve effects like full view, close-up, slow-motion according to edit on the software.
✔ Could adjust the brightness, contrast ratio, saturability, chromaticity via the software.
✔ Could show synchronously.
Above are 6 points of LED display technology. Of course, they would be more and more aspects with the development of the LED display.
Welcome to drop us a message or email us if interested to know more.