The month of December is special for everyone. It is the month of Christmas and the time to welcome the new year with new hopes. Any celebrations without lights are dull, and it doesn't bring excitement. The same applies to Christmas. In fact, at Christmas, we can see the entire home, street, and even the city is immersed in lights with vivid colors, shapes, and various things. So, selecting the right lights is also important to enjoy the colorful festival with your loved ones.
1. What are the LED Christmas lights?
2. LED vs. Regular Christmas Lights
3. LED Christmas lights application
4. How many watts do LED Christmas lights use?
5. How LED Christmas lights work?
6. What LED Christmas lights are the brightest?
7. LED Christmas lights important points to consider
8. Where to buy LED Christmas lights?
9. Conclusion

However, the Christmas celebration is not a one-time activity. And it comes every year, so it is important to buy the right lights that give long-lasting life by consuming less energy. Hence the purchase of overall good lights for Christmas is needed, and without a doubt, it is LED Christmas lights.
This post lets us look at all the facts about LED Christmas lights and why it is preferred over other lights.
What are the LED Christmas lights?
The tradition of using the lights and decorating the house and church during Christmas times is common, followed for many years. However, the lights have changed from time to time significantly. The recent addition to the lights is LED. LED or  Light Emitting Diode is an energy-efficient and revolutionary lighting material used by many people in recent years. The Christmas LED lights are similar to the traditional Christmas lights, but instead of CFL or incandescent, you can find LED to illuminate the fixtures.
LED vs. Regular Christmas Lights
Many people are still confused about using LED Christmas lights since they are not cognizant of the difference between regular and LED lights. So, the below points will make you understand the major difference between these two.
Energy-Efficiency and a good way to Save Energy
One of the major advantages of LED Christmas lights over standard incandescent lights is energy efficiency. This feature is made possible in LED with the way of manufacturing light-emitting diodes without filaments. Hence it produces almost no heat. Consequently, all the energy is used to illuminate. The incandescent Christmas lights use more energy to get heated than illuminate. This makes them highly inefficient. Additionally, LED lights emit less greenhouse compared to standard bulbs. Hence, LEDs are not only energy-efficient but also it is perfect from the perspective of the environment. In the Christmas season, the need for light fixtures is more. Hence the LED Christmas lights are the best choice since they need less wattage, so you can save up to 80% of energy by using LED Christmas lights.
Durability
LEDs last longer than regular Christmas lights. The regular lights, on average last only for 1000 hours. On the other hand, LED lights last approximately 50,000 hours. So, from the durability perspective, they last over 50 times more compared to other incandescent fixtures. The major concern of LED lights is the initial investment, but they prove economical in the long run. Since the possibility of bulbs' failure is very less in LED, you no need to spend more time like standard bulbs. Another key thing to note is the LED Christmas lights are made with plastic, and consequently, they won't break easily.
Installation
Nowadays, many LED lights are available with copper strands. These strands are more difficult to install since they are thinner, and they get tangled easily. Besides, LED light strands are shorter than regular ones. Hence, you require many extension cords to complete your installation, and hence it requires more time for setting up.
Costs
LEDs are more expensive to purchase, and they arrive with fewer lights per string. So, you need to get more strings to finish the installation process. LED lights cost more upfront, and it is one of the major reasons people shy away from using LED Christmas lights. The procurement and installment cost per strand of light costs approximately $10 to $30. Generally, many people require 10 to 15 such strands, and it would cost $100 to $450. The cords and other things might cost around $30 to 100. In total, approximately it can cost from $230 to$1000. On the other hand, the cost of regular bulbs is very less, and including every cost, the entire project for 8 to 10 strands can cost between $154 to $670.
However, don't assume that regular Christmas lights are the cheap and best choice for you. It is cheap for the first time. But if you consider the durability, energy consumption, and maintenance cost, LEDs are the best. The cost of paying energy bills, replacement cost, and maintenance are more with regular Christmas lights.
Brightness
The latest technology is used in the LED Christmas light strings, and due to this, the number of required bulbs is less compared to the regular Christmas lights. When it comes to the brightness level, LED lights offer the same brightness level, if not more. Besides the less requirement of LED bulbs, each bulb can shine with vivid colors. Many people used to prefer regular lights in the initial stage because they used to shine less, but things have changed significantly, and LED lights are more powerful than standard bulbs. Besides, the size of LED Christmas lights is smaller than standard Christmas lights. The brightness level of every LED bulb is measured in terms of lumens. Hence if you want bright light go for the highest lumens lights.
Heat
The biggest advantage of LED Christmas lights is the absence of heating problems. LED lights don't overheat and provide the highest brightness. But it is not the case with regular lights. One of the main reasons why regular bulbs are not energy efficient is that they use a high percentage of energy, and it goes waste in terms of heat. And with the increasing voltage and brightness, the heat wastage becomes even more. The heat often releases more greenlight effects, and it becomes a big problem from the environmental perspective. Since the Christmas lights need to be strung together, the regular bulbs can easily cause a fire with excess heat production.
Maintenance

The maintenance of LED Christmas lights is easy since you no need to change the bulbs regularly. But on the other hand, maintaining regular Christmas lights are difficult since it is subject to frequent failures. When the number of lights is more, this problem becomes a big headache. LED lights provide many years of life, and hence the frequent changing of fixtures is not needed.
LED Christmas lights application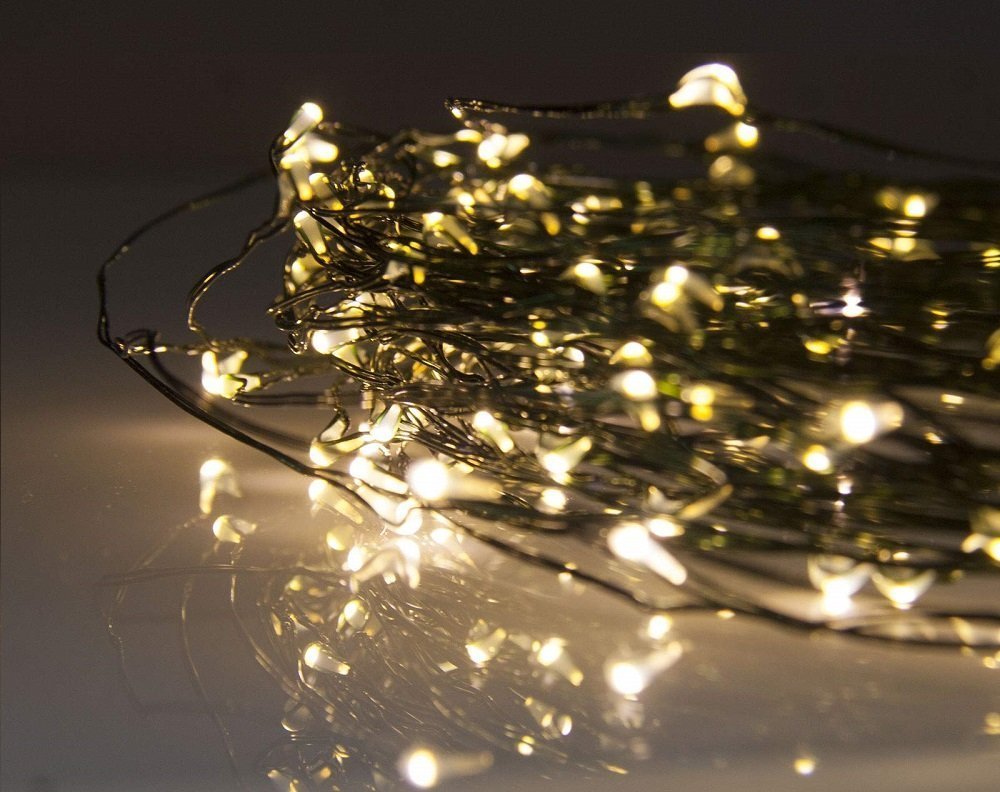 The benefits of LED Christmas lights are numerous, and consequently, we can see the usage of LED Christmas lights in many places. People start to install these lights on a large scale because of the money it saves. Let us look at the common use of LED Christmas lights.
LED Christmas lights for house
The most common usage of LED Christmas lights is on the houses. Decorating every house with LED Christmas lights is the common thing we can see in many houses during December. The LED lights are replacing the regular lights because of the numerous advantages it brings with it.
LED Christmas lights for outdoor trees
The decoration of Christmas is incomplete if the Christmas tree is left undecorated. Even inside the office and house also people install the Christmas tree during Christmas and decorate it with LED Christmas lights. Usually, the Christmas trees are taller, and to cover that; you need more lights. Using LED lights can save more money in terms of electricity bills—the decoration trees we can see even during the new year, parties, and other events.
LED Christmas lights for growing plants
Nowadays, the planting and growing of food are becoming more specific. Hence people are growing the plants inside a controlled environment. Hence, we can see the plantation owners are using artificial lights to keep the temperature level at a specified limit. Since the plantation will be huge, the LED Christmas light sets are ideal for them since they significantly reduce the energy bill payment.
LED Christmas lights for windows

The look of any house, office, store, church, or any other premises increases if you decorate them by giving extra focus on the windows. The LED Christmas lights will be in small size, and hence it becomes the ideal choice for decorating the windows. Additionally, the material used to manufacture the LED Christmas lights are more durable than regular bulbs. Hence, you can easily open and close the windows without breaking the fixtures.
How many watts do LED Christmas lights use?


Wattage determines the amount of energy used. This can be found in the bulb package or the string or near UL tags of the strings. If you cannot find those details anywhere, you can purchase wattage meters for around $10 to calculate the electric draw. The incandescent bulbs draw more wattage than LED Christmas lights. 1,000 mini LEDs consume 60 watts, but to produce the same brightness level, incandescent use 408 watts.
How LED Christmas lights work?
LED Christmas lights make utilization of light-emitting diodes than filament to create light. It is the new technology in the lighting industry, and it brings a lot of advantages such as durability, efficiency, low maintenance, etc. They don't get hot easily and hence it is safer to handle the lights also. LED Christmas lights with remote control are also becoming famous these days. It works with the remote control, and you can turn it on or off with a press of buttons.
What LED Christmas lights are the brightest?
Conical 5mm Wide-Angle LED is the brightest Christmas lights in the current market with more life. Many professionals use these because they are water and snow proof.
LED Christmas lights red and white
The red and white LED Christmas lights are among the most used lights for decorating homes during Christmas. They provide a good balance in terms of brightness as well as aesthetics.
LED Christmas lights blue and white
The blue and white LED Christmas lights to give more brightness than any other light. Many professional decorators also use them. You can get many blue and white Christmas lights in the current market. Since many people use them, the varieties of brands and sizes are wide.
LED Christmas lights red and green
The decoration looks more appealing if you have a combination of red and white, blue, and white, and red and green Christmas LED lights. The red and green LED lights do not produce the brightest lights, but they are attractive. You can see these lighting fixtures in many churches, Christmas trees, and many other places.
LED Christmas lights multi-color

The technology in the LED lightings is developing with each passing day. Nowadays, you can get the LED multi-color lights to make your decoration eye-catching. The same LED lights change their colors at regular intervals by producing different colors. You can even change the blinking pattern and intervals in the advanced LED multicolor Christmas lighting sets.
LED Christmas lights important points to consider
How do LED Christmas lights change color?
The usage of single bulbs for producing multiple colors brings so many advantages. LED produces these vivid colors using various materials that help create photons at various wavelengths. The different wavelengths produce different colors. The different materials are used in LED Christmas lights to handle required heat, electricity, and humidity levels. The highest brightness producing red & amber use AllnGap or aluminum indium gallium phosphide, the green-blue, and cyan LEDs use indium gallium nitride material.
How many LED Christmas lights can I string together?
In the traditional incandescent Christmas lights, you have the option to stung only 4 to 5 sets. But if you use LED Christmas lights, you can connect more LED lights. You can easily connect 40 to 50 LED mini lights at once. However, it depends on the other factors such as light strings or cord/bulb specifications, electrical service you connected, etc. As a rule of thumb, you should not exceed 1400 watts in the household environment per plug.
How to fix LED Christmas lights?
Sometimes your LED Christmas lights don't light, and you can fix them easily. The below-provided steps are applicable if your lights are removable. First, you need to find the bad bulb. Even if one bulb goes off in the middle, it stops the current flow to other fixtures. You need to find the bad bulb that causing the issue and replace it. Sometimes only a section of bulbs goes out, and those times, your finding of bad bulbs becomes pretty easy. But if the entire string of lights is not working, you need to check every bulb. If the replacement doesn't work, you need to check for corrosion. Often, the bulbs get a little loose in those cases; you need to remove and push back them to make it fit properly.
How long do LED Christmas lights last?
One of the major advantages of LED Christmas lights is durability. Of course, it costs more in the initial stage, but they are more durable and saves more money in the long run. The life of the LED Christmas lights depending on the brand and other factors. The LED lights last for a minimum of 50,000 hours, and sometimes it may run up to 200,000 hours. It is the major difference between regular incandescent bulbs where they last for only 3,000 hours.
Are LED Christmas lights waterproof?
The number of options and features of LED lights is more. In the current market, you can find even waterproof LED Christmas lights. They can be used inside the water and use them safely. The LED lights are commonly used inside the pools and other water bodies to increase the aesthetic beauty.
LED Christmas lights indoor
There are numerous brands and price level LED lights available in the current market that can be used inside houses and churches. They can be used to decorate windows, doors, showcases, and other indoor places.
LED Christmas lights outdoor
The LED Christmas lights are often used for outdoor purposes. They are installed on the trees, outside of buildings, churches, and besides the streets. You can find them at the time of Christmas and on the eve of New year. The outdoor bulbs are available at different price levels, color combinations, sizes, and many other parameters.
Are LED Christmas lights bad for your eyes?
Several arguments are going on this topic. However, the LED Christmas lights are not intense enough to cause severe damage to one's eyes. The studies also proved that contact with higher frequency and ultraviolet lights could cause severe damage, and it is absent in the case of LED lights. The CFL lights emit ultraviolet lights, and they are not good from both environmental and human perspective. But if you contact blue LED lights for a longer duration, it can cause problems to your eyes and even disturb your sleep pattern.
Can LED Christmas lights cause a fire?
LED lights produce very little heat. These lights do not produce light from the vacuum as other standard bulbs do. The main reason for the fire is overheating. However, overheating is most unlikely in the case of LED Christmas lights. Sometimes, they may feel little heat, but they don't cause a fire. This is one reason people use LED lights, especially when using more lights in less space.
Do LED Christmas lights burn out?
LED Christmas lights won't burn out like the regular bulbs. It lasts up to 50 times more than incandescent.
Why don't LED Christmas lights to work?

Sometimes the LED Christmas lights don't work, but there could be multiple reasons behind it. If anyone bulbs are not working properly, it disrupts the power supply of the entire strand. Hence, you need to find out the bad one and replace it. The other reason for this problem could be the presence of corrosion.
Where to buy LED Christmas lights?

Now you know all the required things for LED Christmas lights. However, the selection of the right platform to buy those lights are important. Since the investment is comparatively more in LED Christmas price, it is always good to purchase from the authentic stores. We have listed a few places to buy your light fixtures. Even sometimes, loose bulbs or faulty wires can cause this issue.
LED Christmas lights Amazon
Amazon is the best choice to buy LED Christmas lights if you choose to buy online. It has an extensive collection of Christmas LED lights from low-priced brands to top quality brands. Multiple filters are available to make your selection easy. You no need to worry about the returns and claiming a refund if you are unhappy with the product. In the threat of Covid-19, buying from an online store is the best thing to do. You can expect a good deal during Christmas to buy these lights at attractive prices.
LED Christmas lights at Walmart
Who doesn't know about Walmart? It is the giant when it comes to the retailing business. There are numerous branches available in every city across the US. You can go to their store and select the product as per your budget and other considerations. It also houses products from multiple brands, class, and other things.
LED Christmas lights at Home Depot

LED Christmas lights manufacturers in china produce the LED Christmas lights at low cost, and the LEDs imported from China costs less. Due to the lower production cost, many companies have their manufacturing units in China. You can get the China-made or US-made or any lights made by other countries from The Home Depot. It is one of the most reliable retailers when it comes to home improvement items.
Conclusion
LED Christmas lights are a must for every home since they are used every year rather than once. Of course, the regular light fixtures cost you less at the procurement and installation time, but it will make you pay more money with every energy billing cycle. Hence, it is better to invest money in good brand LED Christmas lights and enjoy the benefits for many years.