LED Wall Rental Specifications
This is a 2.976mm pixel pitch LED video wall rental screen. It was exported to Slovenia. This project was finished in 2018. The total screen size of this LED screen hire is W 5.5 x H 3.5 meters, while the total resolution is W 1848 x H 1176 pixels.
Each LED screen module of this LED wall rental is W 250 x H 250 mm, with W 84 x H 84 dots. The size of this LED panel rental is W 500 x H 500 mm, 9.5 cm thickness. And it is composed of W 11 x H 7 pcs of this size LED panels. Each die-casting aluminum LED panel weighs about 7 KG/PC. For this portable LED screen, adjustable angles for each LED panel is added to make different angles, like ±2.5°, ±5°, ±7.5°, ±10°. Of course, it could be also 0°, and the screen would be a normal shape to set up. Besides, for this big screen hire, it is designed as a front maintenance solution. The power supply adopted is the Taiwan Meanwell brand, with CE/UL/CB standard. The working temperature is -30~+70℃.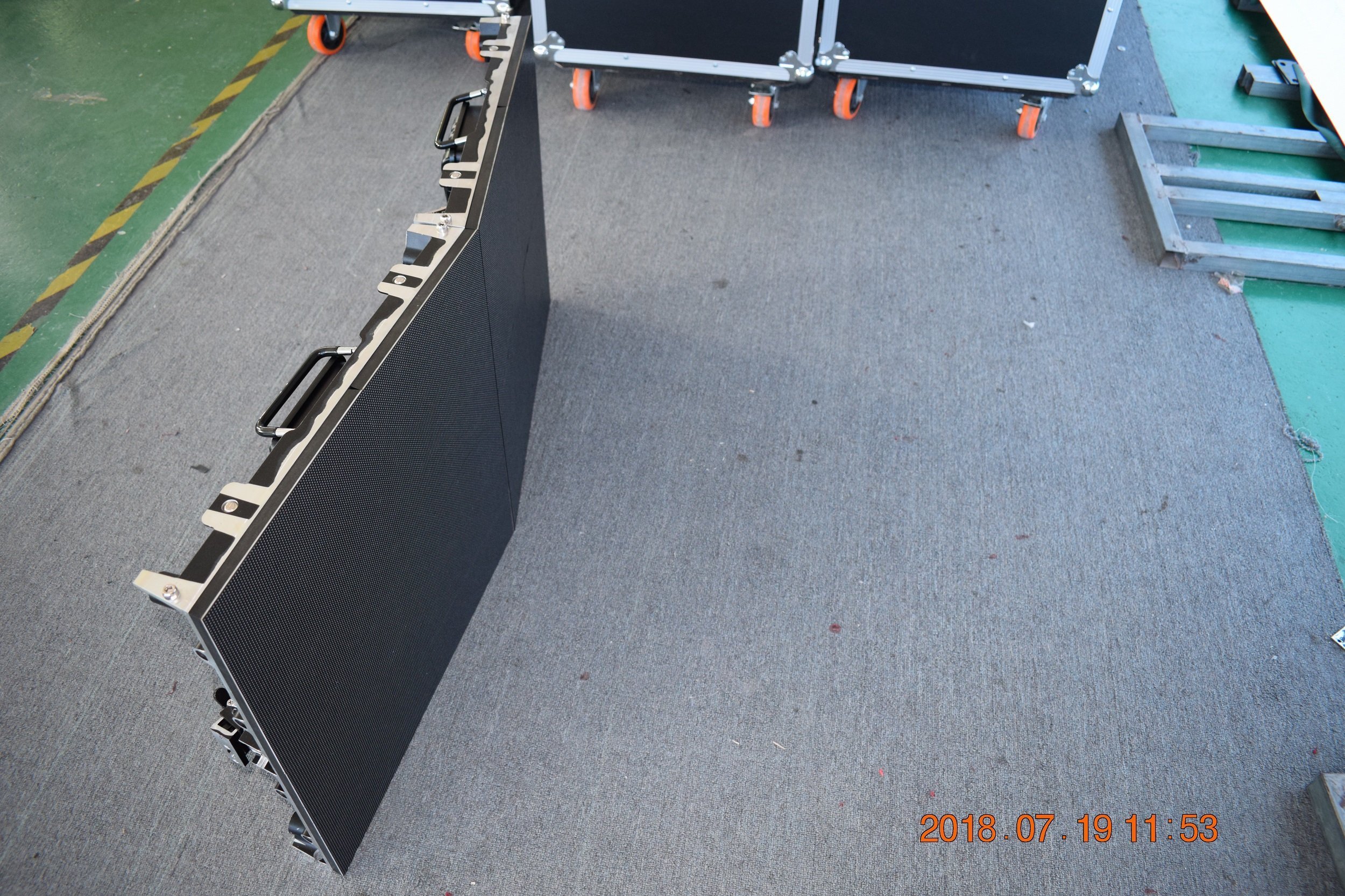 For this LED wall rental, it has been aging for about 6 days before the package. Aging is an important procedure to make stable-quality LED screens. During aging in all white, red, green, blue colors that some minor problems like cold soldering of LED lamps or drive ICs could come out. Once we find out such problems, we would put a small sign on each defective LED lamp and repair them. This could make sure that clients get good-quality products.
Below are some photos of this LED wall rental aging and testing in our factory: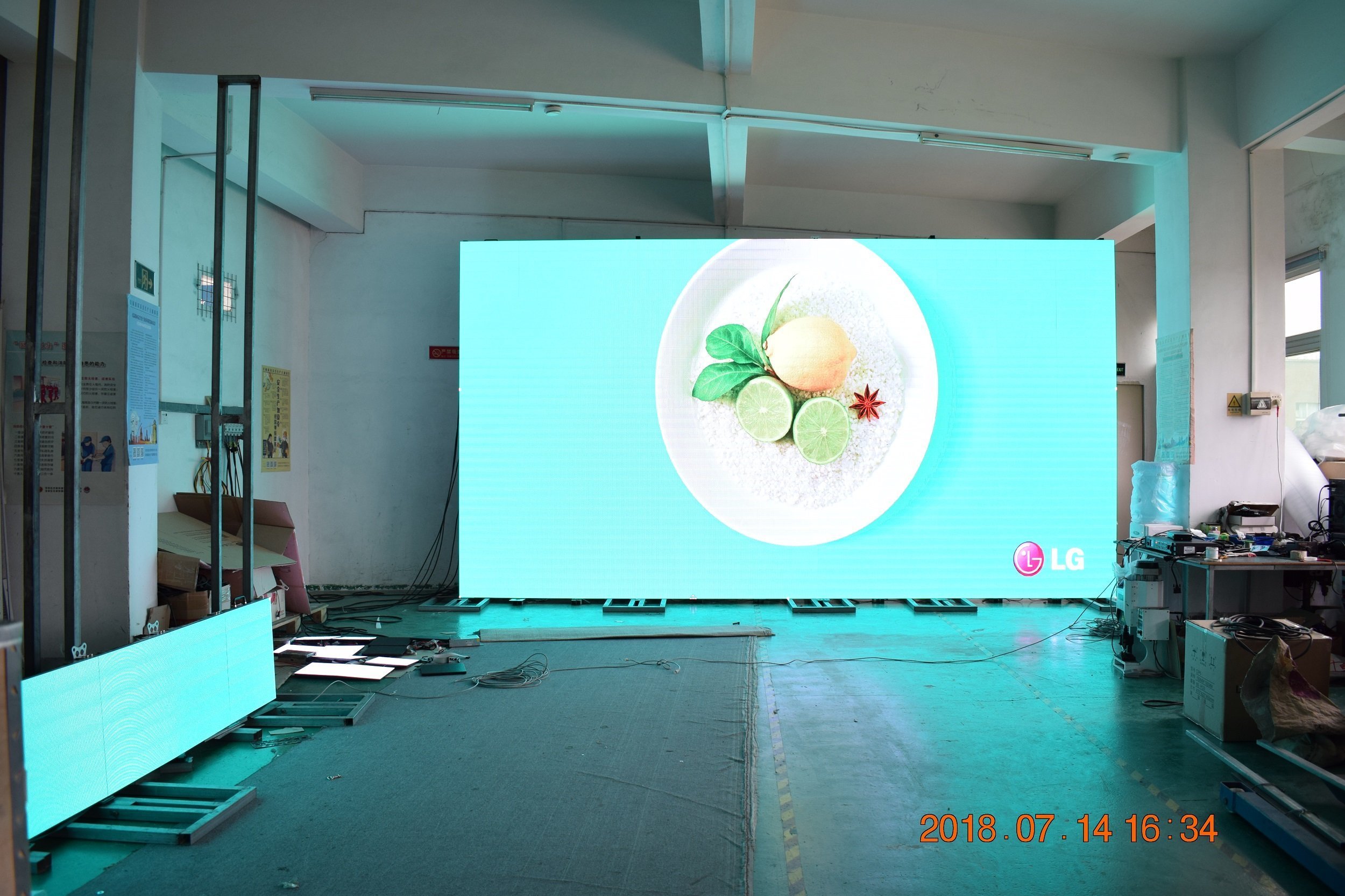 For the package, 8 pcs LED panels were packed in 1 pc flight case. This is for easy and convenient transportation for different events. And hanging bars are also included for hanging LED screen. For such an LED wall rental, a video processor is an essential item. This is for convenient operation during the events. And it could also live broadcast.
LED Wall Rental Features
☛ Super-thin, light, easy and fast connecting. This aspect could make sure you could assemble and disassemble the LED screen in a short time.
☛ Supporting different ways of signal cables connection. This could meet the requirement of different LED panels assembling to make different effects.
☛ Hanging or stacking installation methods could be achieved.
☛ The professional video processor is equipped to get different input signals like HDMI, DVI, VGA, SDI, etc.
LED wall rental market is very hot these two years. The feature of the LED wall rental modules is easy-assemble and disassemble. It has been widely applied in the stage, the concert for the LED stage backdrop screen. The demand of the market decides how hot of the LED wall rental display. As fine pitch LED display types are developing, we believe that the market of LED screen hire would be bigger.