LED wall rental, or LED video wall rental, is becoming more and more popular to be applied in the rental LED display market, for instance, stage background, pub, wedding, concert, etc.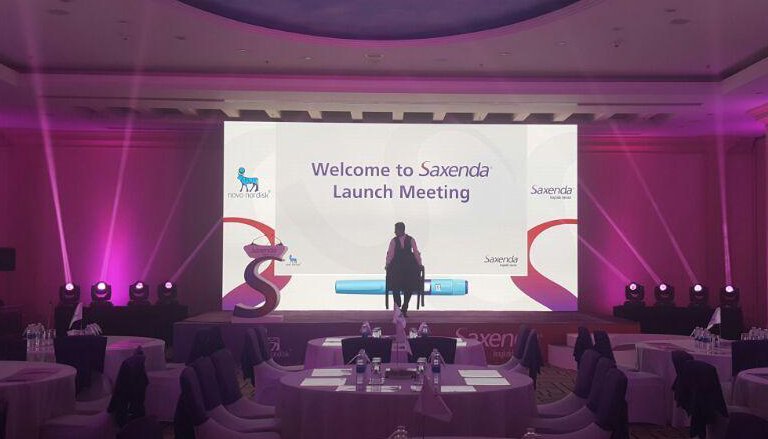 LED Wall Rental of 2mm Pixel Pitch Project:
For this LED wall rental, it is a 2mm pixel pitch type. It was finished at the beginning of 2019. The LED wall size is W 3.584 x H 2.048 meters, with the total resolution W 1792 x H 1024 pixels.
The LED lamp of this LED wall rental is SMD1515, black LED. For this type of LED display module, it is W 256 x H 128 mm, with W 128 x H 64 dots. The LED lamp adopted for this LED wall on rent is Kn-light, with the brightness 1,000 nits. The drive method is 1/32 scan, and the drive IC is 2038S type.
As now the LED wall rental price is getting lower and lower than that before, more and more clients choose small pixel pitch types, like this case here.
It is composed of W 14 x H 16 pcs LED display modules of this LED wall rental, and the LED panel quantity is W 7 x H 4 pcs.
For this type of LED wall rental, each LED panel size is W 512 x H 512 mm, W 256 x H 256 pixels. Each panel is equipped with 1 pc Meanwell power supply and 1 pc Novastar receiving card. Besides, the Linko power connector is adopted for a more convenient connection of power cable. Each LED panel weighs about 8 kg, with 9 cm thickness.
As the total resolution of this LED wall rental is more than 1,300,000 pixels, 2 pcs sending cards are needed to support it. And a video processor is equipped to receive input signals like HDMI, DVI, VGA, and so on.
7 pcs hanging bars are equipped for this 2mm LED wall rental to hang the display. Generally, there are 2 installation methods for LED wall rental: hanging and stacking.
8 pcs LED panels are packed in 1 pc flight case, which is used generally for easy transportation in the events of LED wall rental. Yes. There are wheels. This is one reason why it is used for such events.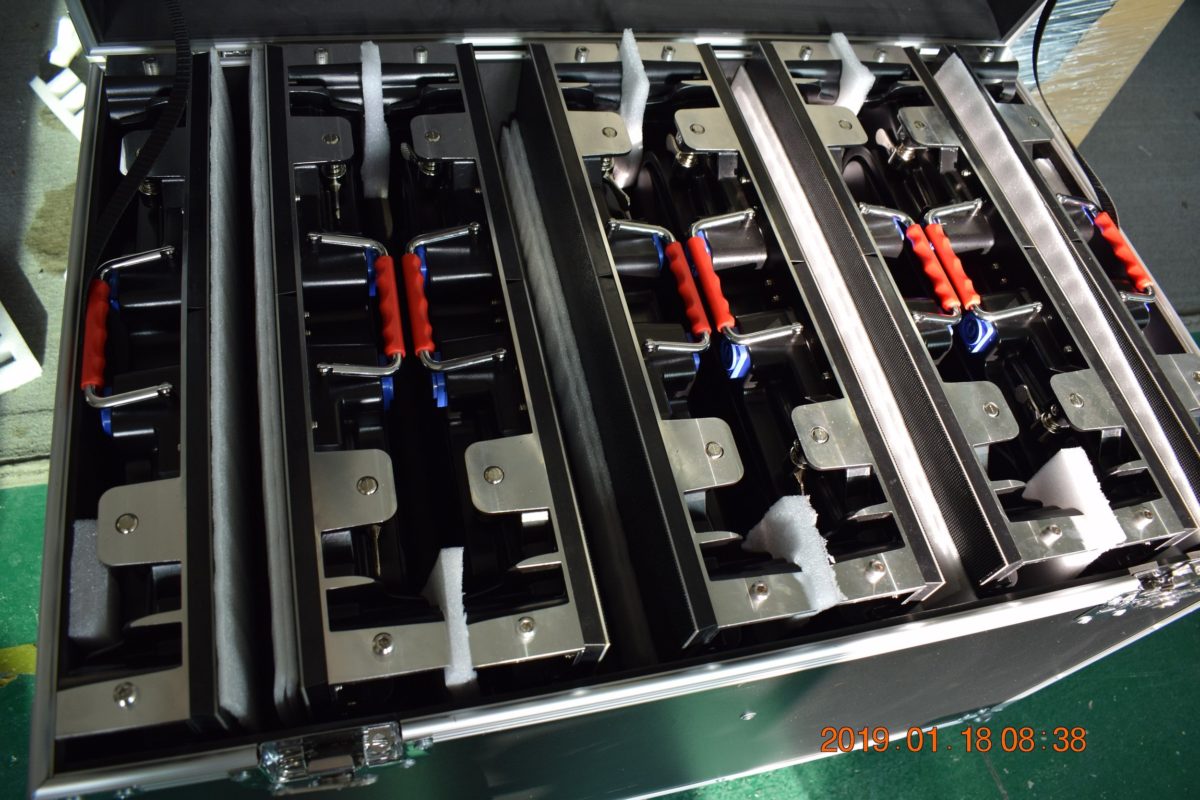 3% of spare parts for free charge are equipped, which include LED display modules, power supply, control card, hanging bar, cables.
LED Wall Rental Features:
✔ With the high resolution, it could show much more clearly.
✔ A high refresh rate makes displaying images much more vivid, and it could avoid the phenomenon of blinking.
✔ Light-weight, with each panel weighing about 8 kg.
✔ Low labor cost. As it is light, it needs only one single person to handle. And it takes only a few seconds to assemble 2 LED panels.
✔ Different directions of cable connections are supported, so different shapes of the LED wall could be made to achieve different beautiful effects.
✔ The professional video processor is equipped to support different input signals. Besides, it makes it possible to show hi-fi images.