LED screen rental is a type of LED display to be used for stage or events especially. As it is used as a hire or rental, it is called LED screen rental.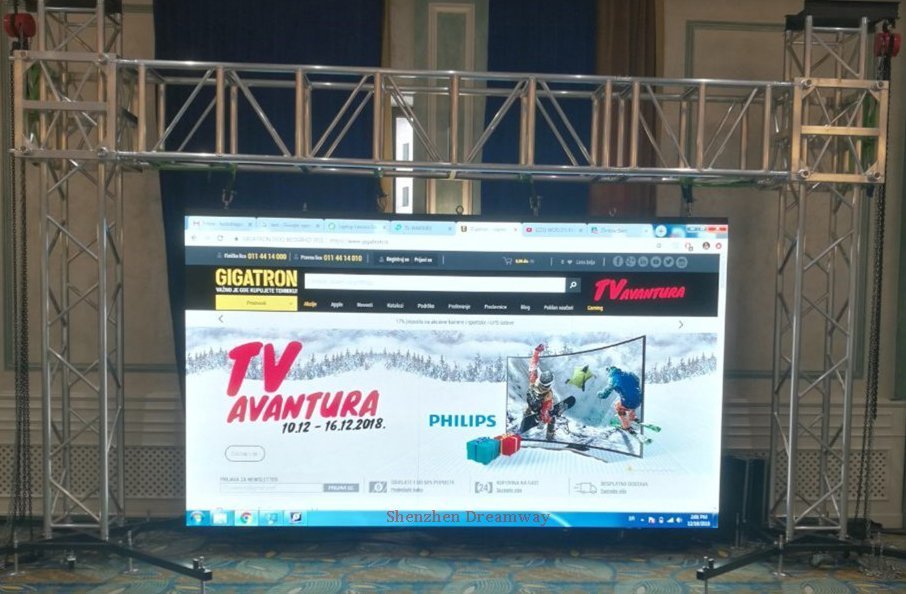 LED Screen Rental of 3mm Pixel Pitch Project:
This project was finished in 2016. It was used in Serbia. This is a 3mm pixel pitch LED screen rental for indoor use. The LED screen size is W 3.456 x H 2.304 meters, with the total LED screen resolution W 1152 x H 768 pixels.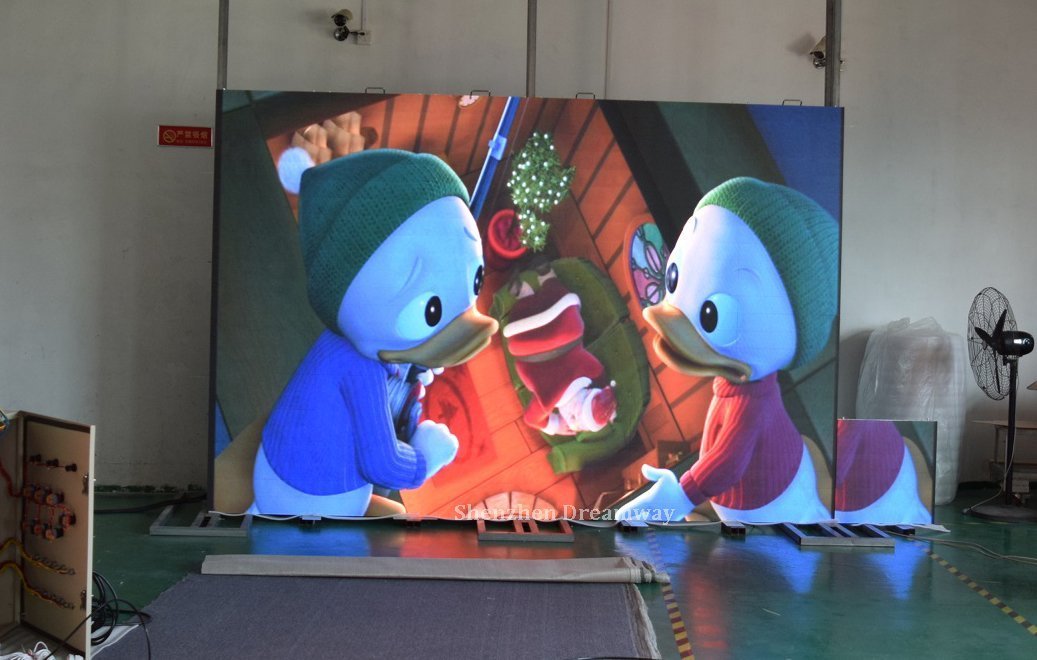 The LED module size of the 3mm pixel pitch is W 192 x H 192 mm, with the LED pixel W 64 x H 64 dots. The LED type is SMD2121, a black LED. The drive IC is 2038 type, with a 1,920 Hz refresh rate.
For the LED panel size of this LED display hire, it is W 576 x H 576 mm size, with the resolution per panel W 192 x H 192 pixels. The LED panel thickness is 9.5 cm, about 8.5 kg per panel.
Each LED panel of this LED display screen hire is made up of W 3 x H 3 pcs LED display modules, equipped with 1 pc Meanwell RSP power supply, and 1 pc Novastar receiving card.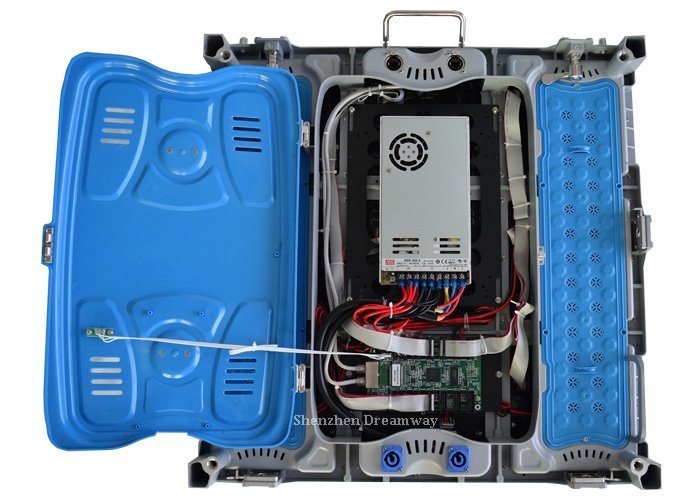 For the power and signal connector of this LED display on rent, it is the Neutrik brand, a well-known brand in connector around the world. It is with a much stable quality.
A video processor is equipped for this LED screen on hire. It has the following features:
✔ Image capture: It means to capture any small area of images, and then enlarge it and show on the LED screen rental.
✔ Image enlarge: It could enlarge the image 10 times at most.
✔ Fade in and fade out: It could fade in or out between the two signal sources within 5 seconds.
✔ Seamless switch: During the switching between two images, the LED screen rental would not be black.
Except for the above features, it could get input or output signals like HDMI, DVI, VGA, SDI, and so on.
As for the package of this LED screen rental, 6 pcs LED panels were packed in 1 pc flight case. Because of its convenient transportation of the flight case, it has been widely used for the package of LED screen rental.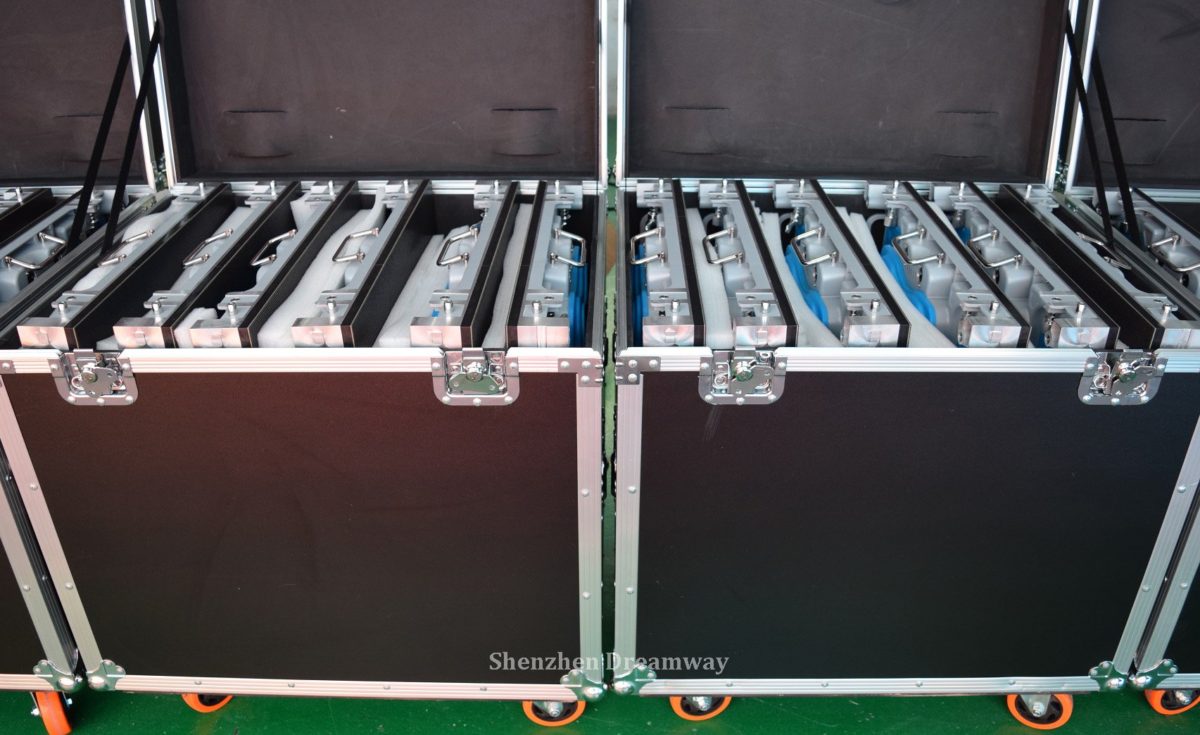 The Future of the LED Screen Rental:
The market of the LED screen rental is massive. In many different events like ceremonies, shows, weddings, etc, you could see LED screen rental used. It is estimated that the market share would be around one billion dollars until 2020.
With the development of the LED screen rental, it would be more standard, more higher-definition, and more intelligent. For example, according to the development of these several years, the LED panel size with 500×500 mm has become the top-rated dimension in LED screen rental, which is used in types like 2.9mm, 3.91mm, 4.81mm.
Different from the fixed LED display, for LED screen rental, it is a kind of investment. The rental company or person rents the LED screen to make money. Because of this, one LED screen for multiple uses would become one of the development directions in the LED screen rental market.